i was here, a lecture-performance
Concept and performance: João Fiadeiro
Multimedia design: Stephan Jurgens
Premier in November 2014 at Atelier Real, Lisbon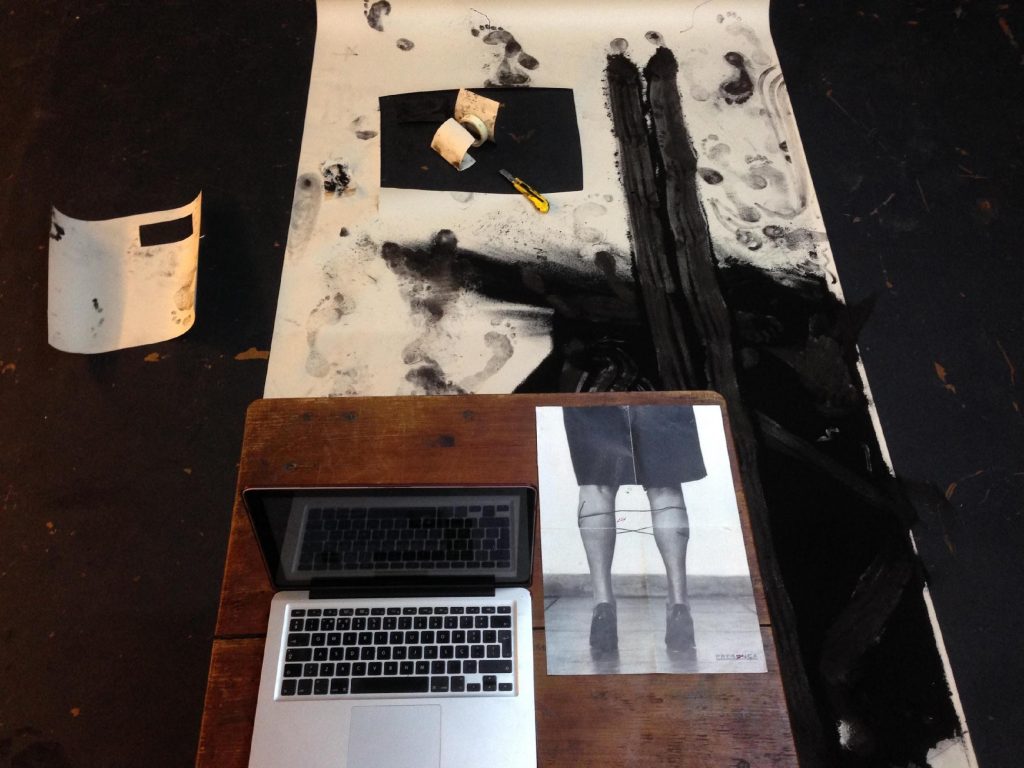 Photo by João Fiadeiro
'I was here' re-visits the piece "I am here" created in 2003 and which, in turn, visits the universe of the fine artist Helena Almeida. This "habit" of re-visiting, re-inhabiting, living the same thing but from another angle, from another perspective, has always accompanied João Fiadeiro modus operandi. The device of the "lecture-performance", hybrid place between presentation and representation, between performance and document, amplifies furthermore this way of operating, making possible the simultaneous experience of being "present-absent", so cherished in João Fiadeiro's way of thinking.
In this particular piece, João Fiadeiro exposes – through the presentation of films, photos, texts, models, small presentations, etc. – the way how the encounter with Helena Almeida's work took place; the encounter with Helena Almeida herself; the way how, on its different levels, the displacement between the original affection, the formulation laid down and the work manifestation developed; and the way how the relationship between the several collaborators went through, especially with the visual artist and architect Walter Lauterer, author of the scenography-sculpture that hosts João Fiadeiro body in the piece I am here.
This lecture-performance shares not only the process that originated I Am Here but also the strategies and modus operandi that guides João Fiadeiro in the creation of his works.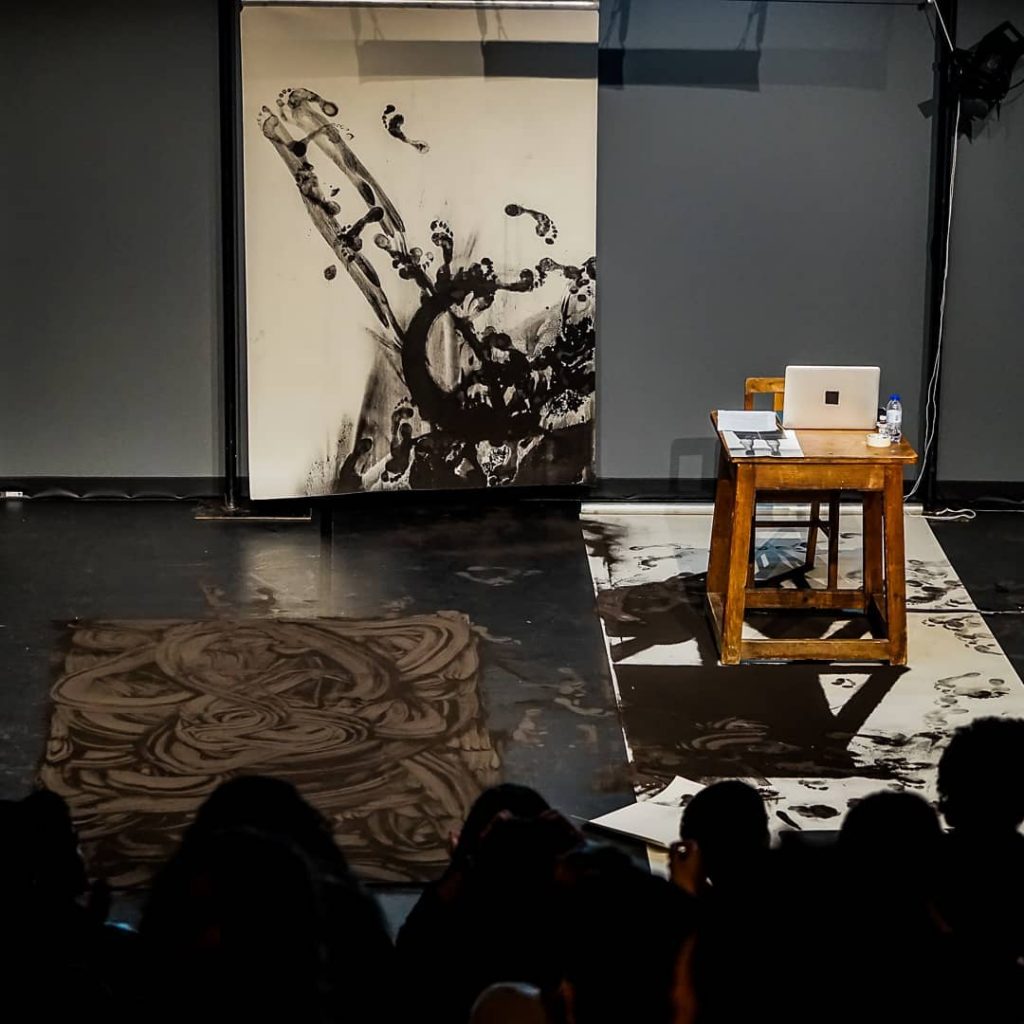 Photo by José Frade
//
Inhabited Painting (excerpt) by Joana Ascensão about Helena Almeida. In this passage we see a conversation between the artist and João Fiadeiro in the moment in which he shows her a video with images of "I Am Here".